How to make protein rich Ragi Chapati at home – Times of India
Bored of eating the same chapati everyday, then give your indulgence a healthy and delicious twist with this easy Ragi Chapati recipe. The nutty flavour and delicious texture of Ragi Chapati will take your love for Indian breads to a different level.
Ragi is packed with protein, dietary fibers, antioxidants, vitamins and minerals such as calcium, magnesium, iron etc. What's more, including ragi to daily diet can not only improve digestion, heart health and bone health, but at the same time it can also boost memory and mental health. Moreover, it's gluten free composition makes it a great choice for people suffering from gluten intolerance, obesity and diabetes.
So whether you are a fitness enthusiast or a healthy food fanatic, replacing your regular flour with Ragi can work wonders for your health and give your usual rotis and chapatis a delightful taste. So, here's an easy Ragi Chapati recipe, which you can prepare at home anytime!

How to make easy Ragi Chapati at home
To make this easy Ragi Chapati, take a large bowl, add ½ cup ragi flour and ½ cup wheat flour. Sieve the flours, then add in a pinch of salt, 2 teaspoon ghee, mix it together.
Then gradually add lukewarm water and keep kneading the dough, adding lukewarm water and ghee will make the chapatis soft. To knead the dough, you would need around ½ cup lukewarm water, but you can adjust the quantity of water depending on the consistency of the dough.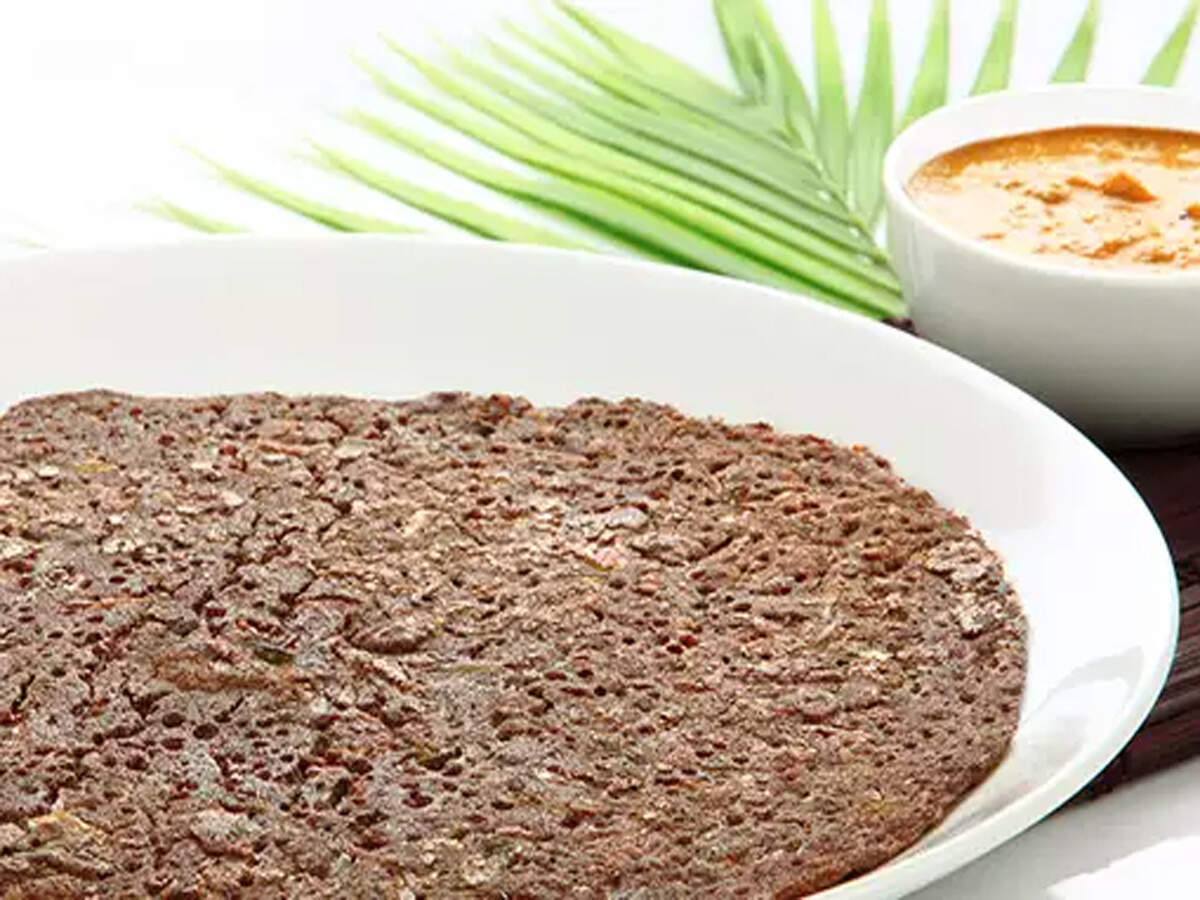 Once the dough is kneaded well, you can cover it with a wet kitchen towel and keep it aside.
When the dough rises, extract small dough balls to make the chapatis. Then using a rolling pin, roll the dough balls to a round shaped chapati, dust some dry wheat flour. Repeat with the rest of the dough.
In the meantime, heat a tawa/ skillet over medium flame, then add in flat chapati. Once the bubble appears, flip the sides and allow the chapati to fluff up and transfer it to a plate and serve it with Sabzi, Tomato pachadi.
Note:
To make the roti more soft, you can add in some milk. This will make your chapatis super delicious.
Also, grease your hands with oil or ghee and then knead the dough, this will make the dough soft.